LFG (Looking for Group)
When you press y (default key) a LFG tab will open. 
Click on "
create message
" and type for what are you looking for people. After this click on publicize, doing that will post your message in LFG-chat. When someone asks to join your party you will receive a whisper giving you a choice to allow this member to party or decline.
Keep pressing the publicize button often enough to keep your message visible
Battleground Matching
Currently available for lvl 30 and above
You can queue for Battleground Matching by clicking its icon (two crossed axes) right next to your radar map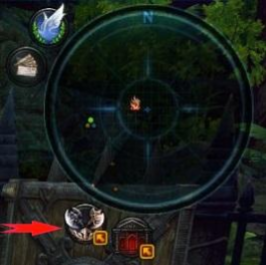 Battlegrounds:
Corsair's Stronghold, 
Kumasylum
, Fraywind Canyon, Champions' Skyrim
Battleground Matching system automatically finds you a party/raid with people from following servers: Icaruna, Killian, Hasmina, Kaidun 
Instance Matching
For lvl 20 and above
Queue from right next to Battleground Matching by clicking the Instance Matching icon (the temple)
Instance Matching menu you can see all the instances (dungeons) you are allowed to enter
Instance Matching system automatically finds you a party/raid with people from following servers: Icaruna, Killian, Hasmina, Kaidun
Admin




Posts

: 77




---
Permissions in this forum:
You
cannot
reply to topics in this forum